In this tutorial, we'll replace the reflection on a sunglass with the sky effects.
Import your photo, and click on Effects > Skies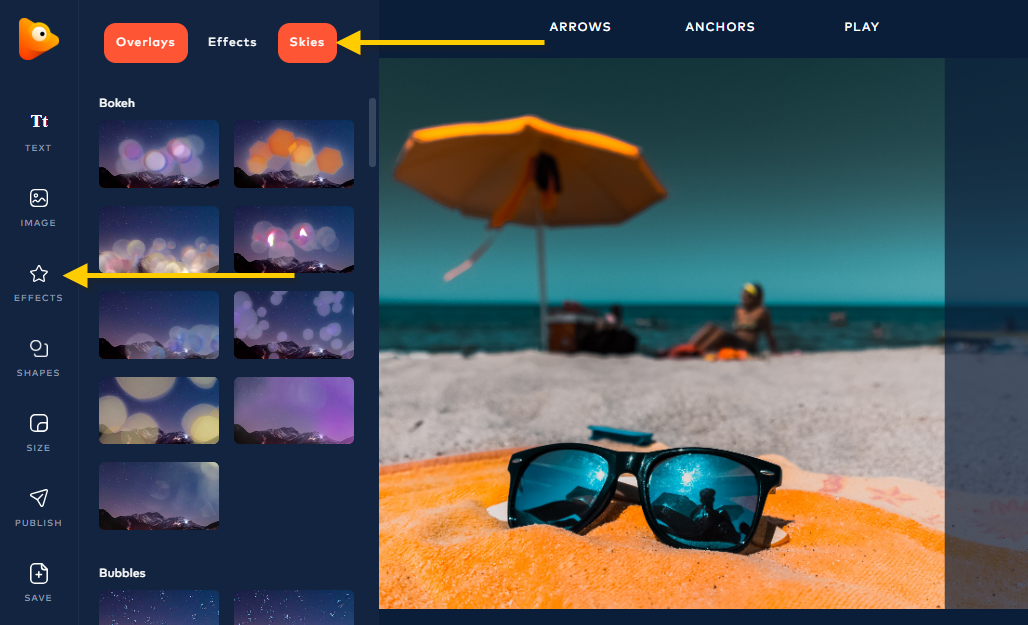 Click on the sky effect to add on the canvas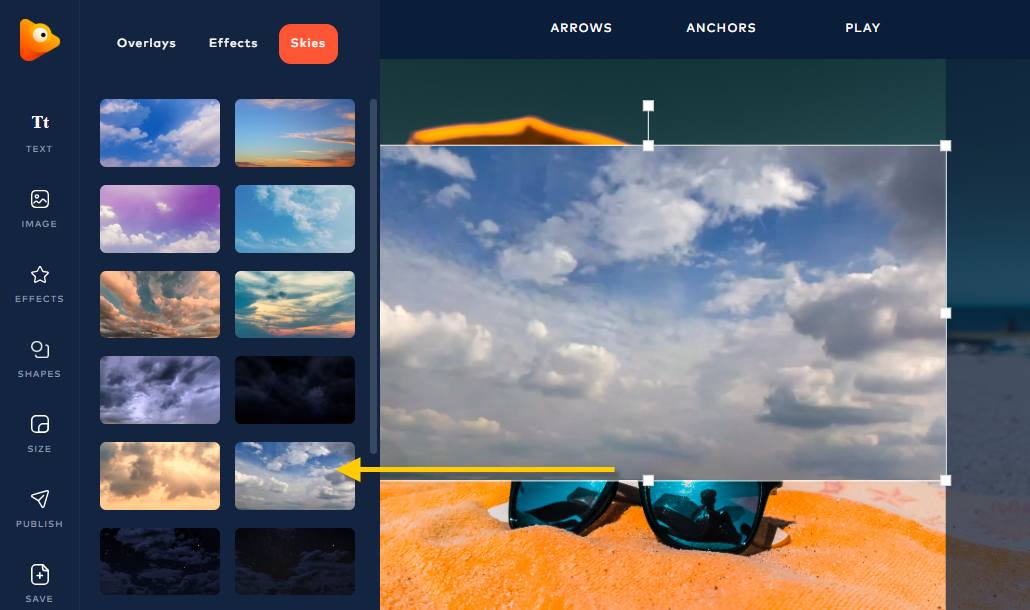 Place the sky above the sunglass lenses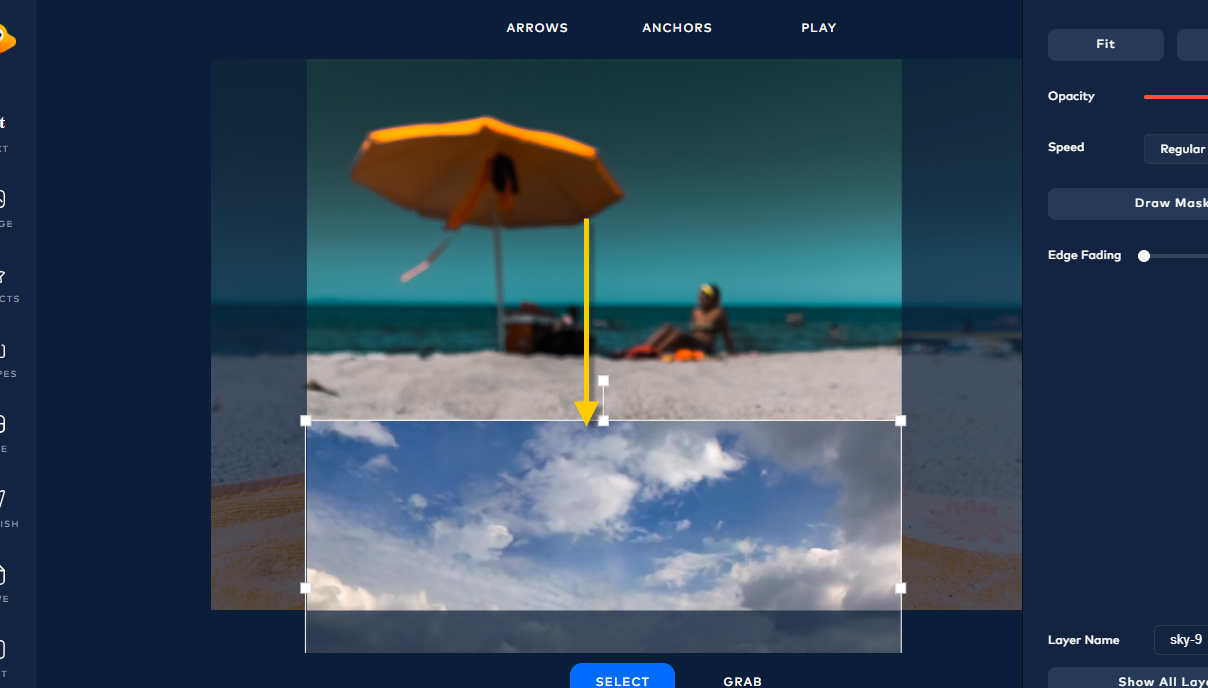 Click on Draw Mask and carefully draw a mask around the sunglass lenses. You can zoom in using your mouse scroll wheel to better draw the mask on the lens edge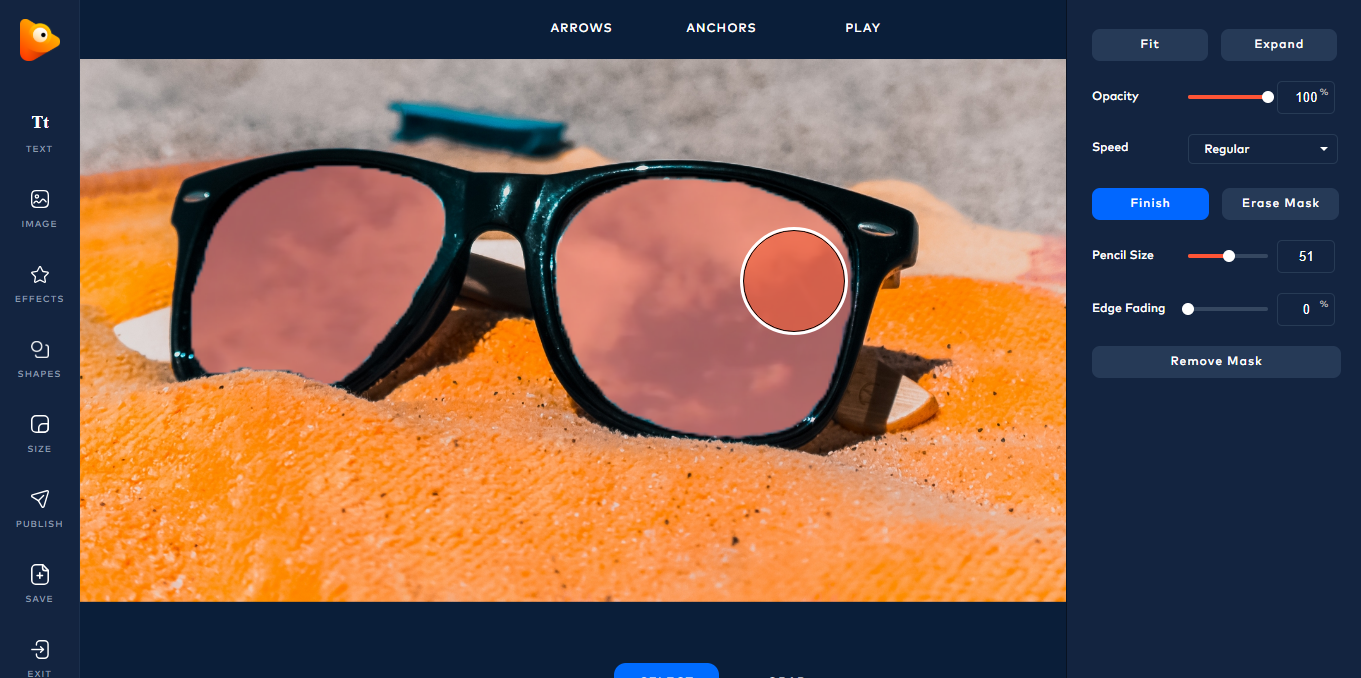 You can change the Speed to Slow. And click Finish when done.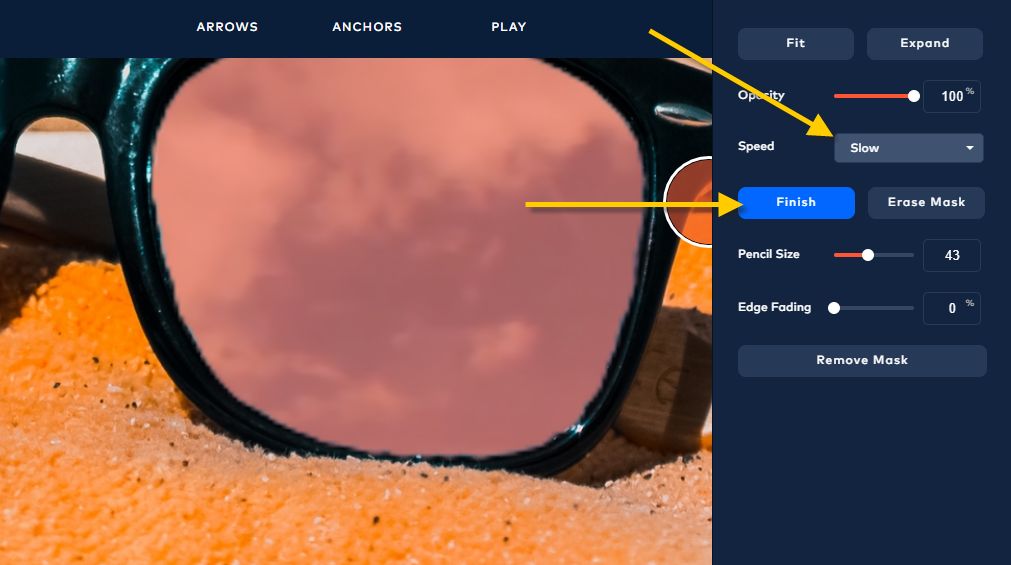 Click Play to watch a preview of your project.